I have been putting a lot of thought lately into my riding position and how it could be more dynamic. As a bikepacker and long-distance adventurer, I spend long days in the saddle. Since moving to British Columbia, those long days are now accompanied by long climbs and descents. Along with the added weight while bikepacking, the elevation and distance all add up to make the days feel even longer. A 65km day now feels like an accomplishment, and I ask myself frequently: would we be able to go further if our riding positions were a bit more dynamic and ergonomic?
A few months ago, a friend introduced me to the Aenomaly Constructs SwitchGrade, which instantly blew my mind. The SwitchGrade is an alloy component that sits between the seatpost and saddle, allowing riders to easily change seat angle. By simply pressing a mechanical lever on the component and shifting weight, riders can choose between 3 locking positions: 0, -10 degrees for climbing, and 12 degrees for descending.
The idea of adjusting the saddle angle was new to me, and I assumed it was a totally new concept in cycling. However, I learned from Noel that Specialized did try this in 2017 with their Command Post. The Command Post was an integrated dropper post and seat tilt component that automatically adjusted saddle angle depending on the dropper height. I was surprised that I had never come across the Command Post before, but it seems to not have caught on due to some technical challenges. It also seems they missed one very important part of the puzzle, a negative seat incline for climbing.
I'm not sure the goal of the SwitchGrade was to solve the issues of the Command Post... but it does, in spades. The fact that it plays nice with existing dropper posts as an aftermarket product is enough to leave Specialized in the dust.
Installation
Before purchasing the SwitchGrade, make sure you own one of the dropper posts listed on the site's compatibility guide. I was happy to see that the SwitchGrade worked well with my newly purchased PNW Loam dropper post, and that it also plays well with multiple posts from Fox, Race Face, OneUp, RockShox and TranzX.
Installing the SwitchGrade was a snap. The component comes in well thought out packaging with well-written instructions, and the hardware comes in a little tea bag. (I love when manufacturers put effort into the packaging and presentation.) The device ends up replacing the bottom seatpost clamp; and, depending on which dropper you own, you may need to swap out the cap on the post's air shaft to let the component sit flush in the cradle.
An important thing to note is that the SwitchGrade positions can be dialed in depending on your riding style. By calibrating the neutral (middle) position with the 2-bolt fastening system, you open up a whole world of angles. Check this chart for more.
Form Factor & Construction
The beauty of the SwitchGrade is in its simplicity. The patent-pending component is assembled with well-machined pieces of 6061 T6 aluminum billet for the swingarms and rail clamps and 7075 T6 aluminum for the base and lever. At 170g it feels solid in the hand, which lets you know it will stay sturdy in use. 170 grams might sound like a lot to anyone who is super weight conscious, but you also end up shedding 50-70g by removing the stock rail clamps. All in all, the SwitchGrade is around 110-120 grams installed. Personally, I don't sweat adding a bit of weight; and for the utility the SwitchGrade provides, this is more than a fair trade.
Noel and the team spent countless hours over three years refining the final form and ensuring it works with a variety of dropper posts—not an easy feat of design. Once installed, the angled saddle simply looks cool and makes the bike look ready for action. The anodized black finish almost makes the component disappear under the saddle. It's a conversation starter, and, personally, I want to show it off :)
The Ride
It's hard to imagine the impact the SwitchGrade makes until you actually try it out. Its presence is felt as soon as you sit on the bike; it adds a bit of height to your stack, and I had to make some adjustments to my dropper post top height to accommodate. No biggie.
I took the SwitchGrade out for a ride right away and was surprised to feel that it was 100% solid. There was no shifting, creaking or movement whatsoever until I adjusted it. This is testament to the quality of the components' manufacturing.
I was excited to get out the following day to my local hills and really try it out. Lying in bed I couldn't help but imagine how the next day's ride would go... It's easy to imagine how the SwitchGrade fits into enduro style riding—the riders who spend all day bombing down steep descents and have long climbs to do it all over again; but I was interested in how it would perform on a more cross-country type of ride.
Going Down
If I'm reviewing the SwitchGrade from a totally cross-country slash bikepacking perspective, the component falls a bit flat for me. Our terrain on Vancouver Island tends to be very punchy—quick ups and quick downs—which presents a unique challenge for the SwitchGrade. Flying over undulating terrain often left me in the wrong position to the chagrin of my groin. I often don't know what's coming around the corner, and how long a climb or descent will be. In these situations I was really wishing for a cable actuated lever to adjust the saddle tilt. Instead, I learnt to keep the SwitchGrade in its level mode and save it for larger inclines that I knew were coming up.
Going Up
Where the SwitchGrade really shines is on steep and long climbs. Again, this is hard to communicate or imagine; it is something you really need to try. The feeling is similar to trying a dropper post for the first time, and wondering how you managed to ride before that moment.
The feeling is similar to trying a dropper post for the first time, and wondering how you managed to ride before that moment.
In climbing mode, the SwitchGrade keeps you high above the bike with your weight above the bottom bracket. Being in this position gives you more power on the pedal stroke as you are pushing down, instead of being behind the bike and pushing forward. This also puts a lot more weight and traction on the rear tire, which keeps you moving up and forward easily.
There is a punchy and technical little climb on my regular route that I have never successfully managed. It has been the bane of my rides, and each time I approach it I try a new strategy to tackle it. Nothing has worked, until the SwitchGrade. The SwitchGrade allowed me to drop into my highest gear, keep my weight above the bottom bracket (which stabilized me through the roots and rocks) and roll super slow up the incline. This is not hyperbole—it was the first time I ever managed this little climb and I was stoked.
What About Bikepacking?
The benefits of the SwitchGrade for mountain biking are pretty clear, but what about bikepacking or all terrain touring?
The first obvious point is that the SwitchGrade would be useless if you are traveling with a saddle bag. However, if you have ever been riding with me, you know my disdain for saddlebags, and I am moving onto a T-Rack system this season. The Tailfin setup that I will be using this year will allow me to continue using the SwitchGrade while bikepacking, and that makes me very happy.
On the few tests I have done with the SwitchGrade so far, I started adjusting it on flat ground. After about 50km of singletrack and gravel my back needed some relief, and putting the SwitchGrade into climbing mode allows you to stretch out the lower back area. This feels like a glass of water in the desert.
A part of me wishes the SwitchGrade had more lock positions for this type of use. It would be fantastic to have 4 or 5 different angles to allow for multimodal usage and dynamic positioning. Of course this is easy to say, and most likely very difficult to engineer.
Wrap Up
The SwitchGrade is a neat little thing. It introduces a whole new facet to cycling that I really hope people come to appreciate. However, like many innovations, people are often somewhere on the spectrum of wary to downright offended. Ideas like this take time and iteration to build traction. Noel and his team have more products and iterations of the SwitchGrade in their pipeline. My vote is for a cable actuated version that somehow can be internally routed alongside my dropper post cable. Can't wait to see what's next from the team.
The SwitchGrade will spend (at least) the season on my bike. I'm heading out to Utah and Colorado for a couple weeks later this summer, and I'm excited to see how it affects my rides in different terrain.
✓ Pros
Slick simple device
Adds a new dimension to your ride
Climb, climb, climb
✕ Cons
Might need to keep it flat on undulating terrain
Would love a lever and cable actuation
On the pricey side (but worth it)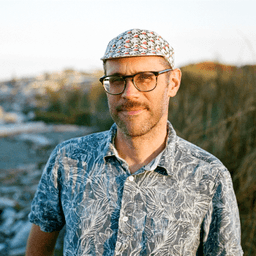 Consider Supporting Our Team
Bike Gear Database is a grassroots community of riders. We make content because we love doing it. If you found this article helpful, you can support the author directly by hitting the button below.