Once upon a time, life was simple. People would only buy what they had the money for. There was no credit, extended loans, and borrowing money was never referred to as convenient. The products people used and wore were created by craftspeople. People who spent countless hours being mentored in industry and the intricacies of their craft.
Things have changed and so has cycling apparel. Materials, procedures, machines, and marketing have been huge influences on the bike industry and what we wear. For instance, wool used to be a preferred choice of materials for its accessibility, versatility & availability. Not anymore.
The Spandex Panda Collection was created to learn from the past and design the future. The team works solely with producers from Italy to create a boutique-sized collection. At the core of the collection is Merino wool, a material that has adorned the fashion industry for years.
Firstly, can you tell us about the name? What is a Spandex Panda?
Hah. The brand started as a fun mascot. Something we used for our bike shop promotions and that blossomed into a small, quality-focused clothing line for adventure-seeking cyclists.
How did you get into creating cycling clothes?
It was out of necessity. At the time, I was working at a bike shop and wine importer. Juggling wardrobe changes and commuting around the city on a bike created a bit of a headache. I found a solution in class knitted sweaters and very simple jerseys. They could be paired with chinos or jeans very easily and I could show up looking presentable for both the bike shop and representing wineries at tastings.
Does dealing in quality make business sense?
For me, business sense reflects lifestyle goals. Travel to cities like Milano, Tokyo, London, Paris and you'll get a taste of how quality reflects a person's lifestyle. People become a part of their business.
I am interested in a quality similar to the world of class fashion. Timeless design and color survive trends and fads and that will always be good business.
What does timeless mean to you exactly?
Personally, it means not ever being outdated which is a common challenge of the fashion world. Patterns, colors, cuts, materials often fall into an 'oh that was so 2009' with a tone of 'why would you still be wearing that?' Think navy or grey suit, black or red dress….. There are some pieces that are designed with a future and that's the direction I aim for.
How long does a Spandex Panda jersey last?
Great question. They can last 30 seconds if you crash in the first corner but otherwise I still have my original jersey from our first round of products we created over 4 years ago.
Clothing will last longer if you pay attention to the washing instructions. There's a natural oil on merino called lanolin. It's an antibacterial oil that helps minimize the class 'stink' found in synthetic materials. If you wash after every wear, the oil will wear off more quickly. If you hand wash as needed, hang dry, and minimize using detergent, you'll get better value from the clothing.
Why merino wool? How is it a good performance apparel material?
Merino wool is a natural material. It's sustainable because it comes from sheep, is less destructive to the environment, and is an original proven fabric in the world of both fashion and athletics.
Depending on your definition of performance material, merino seems to check a lot of the modern-day boxes. For example, providing a thermal quality while simultaneously being porous enough to remove moisture from the skin. It naturally resists small amounts of external moisture yet dries fairly quickly once wet. Merino is a naturally technical material without a list of creative marketing adjectives and proprietary trademarks showered across products these days.
"Merino is a naturally technical material without a list of creative marketing adjectives"
Can non-roadies wear the Spandex Panda Collection?
Sure, anyone can wear it. If you are into style, it doesn't matter which type of bike you ride. Our products are made in Italy there is a natural 'euro fit'. No piece of clothing off the rack will ever fit everyone.
How did the Après Collection start?
The Spandex Panda Collection is a blend of adventure and après. The sweaters, polos, and base layers can be functional on the bike and coupled with a pair of shorts or pants for any social occasion. Sitting on a patio, in a cafe, at a dinner table is when the stories are shared.
What is SPVC & how did it start?
SPVC stands for the Spandex Panda Velo Club. Many people think that SPVC is the clothing line. The brand was set up to have a 'club' atmosphere - travel the world, share stories, plan adventures and enjoy the amazing offerings of the world. It's not a racing club but a social community with the commonality of cycling adventures. The Collection has spawned from it. The Strava Club and the private Facebook group are the ways that members can share stories, comment, and plan adventures.
Can we find Spandex Panda apparel at our local shop? How do we buy it?
The Spandex Panda Collection was not set up originally for wholesale. In the future, there will be a small portion of the collection that will be available for retailers but never the entire collection. The Collection can be purchased through our website or at any small events that we're attending.
What can we expect from Spandex Panda in the future?
The collection continues to evolve. We learn from the past to design the future, including with our own products. The goal is continual improvement.
We had our first season with UCI Continental Team Skyline as a provider for their Après clothing. It was a great opportunity and we're looking forward to more.
On the flipside is the idea of adventure cycling. Bike packing and traveling by bicycle is more popular every day and we're looking to increase our selection for these riders. Funny, but it seems to have come full circle, back to how cycling was about a century ago. Pack light, look good, and ride your bike.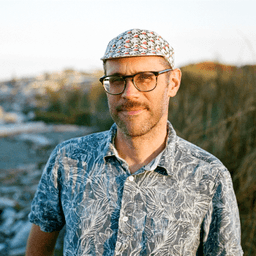 Consider Supporting Our Team
Bike Gear Database is a grassroots community of riders. We make content because we love doing it. If you found this article helpful, you can support the author directly by hitting the button below.