I first came across the Instagram account of Kook Grin Media about six months ago. I was immediately drawn to the quick and fun illustrations of bikepacking rigs and 4x4 campers. The illustrations made me think of a new bikepacking version of Rat Fink and I soon came to appreciate the artist as well as the art. Kook Grin is 23-year-old Aigaras Stuart from Fraser, Colorado who started out as a tattoo artist before finding illustration. The Kook Grin Instagram feed is full of fatbike skids and snow surfs that will give you a giggle and get you off the couch.
It was no wonder I came Aigaras's across work. If you are on this site, there's a great chance you have come came across it too. Aigaras's work is simply all over the bikepacking world and once you see his style, you can spot it in many, many places. Aigaras has done some solid work for bikepacking.com, Old Man Mountain Racks, Freshpack Outdoor, Fish Ski Designs, Bedrock Sandals, Buffalo Bags, Farther Bag Company, Send It Safely, and more. We hope that Aigaras will have some time for us soon one day too.
Check it 👇👇👇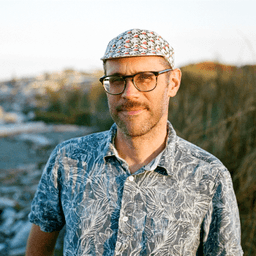 Consider Supporting Our Team
Bike Gear Database is a grassroots community of riders. We make content because we love doing it. If you found this article helpful, you can support the author directly by hitting the button below.